Another tool for parents, teachers, and childcare staff is Hennepin County Public Health's Infectious Diseases in Childcare Settings and School Manual.
Now in its thirtieth year and sixth edition, the manual provides disease prevention and control guidelines that are consistent with national standards set by the American Public Health Association, American Academy of Pediatrics, and the Minnesota Department of Public Health.
It contains 47 infectious disease fact sheets for parents and guardians.
It also has 54 technical fact sheets for childcare providers and school health staff. Technical fact pages indicate when immediate action is necessary. For example, infectious diseases like pertussis (whooping cough) and measles must be reported to the state or local health department.
The manual also contains Cover Your Cough posters and handwashing materials.
"The manual is accurate, easily accessible, and contains health department supported information," says Barb Stoll, a public health nurse. "It's a great resource for anyone."
Stoll owns Health Consultants for Child Care, Inc. The company consults with childcare providers on state licensing requirements, health, safety, and nutrition. Infectious disease prevention is their specialty, and Stoll has relied on the manual for years.
An example? Recently kids at a childcare facility in Hennepin County developed molluscum contagiosum. The skin infection is characterized by bumps on the face, body, arms, and legs. It's spread by skin-to-skin contact with an infected person or by sharing personal items or equipment.
Stoll was called in to consult with staff. The facility has a pool, and she surmised that the infection was being spread in the locker room.
Eliminating swimming from the curriculum was not an option, so Stoll made recommendations to decrease the risk of transmission. She advised staff to make sure that kids weren't sharing towels, washcloths, or kickboards. She told staff and parents to keep kids' bumps covered by clothing or watertight bandages.
And she directed everyone to the molluscum contagiosum fact sheets in the Infectious Diseases in Childcare Settings and School Manual.
After taking these steps, the outbreak subsided.
Ultimately, preventing and controlling infectious diseases does more than save costs and keep kids out of the clinic or hospital. "My motto is that a healthy and safe school or childcare facility enhances learning and play," says Stoll.
Access the Infectious Diseases in Childcare Settings and School Manual online at: http://www.hennepin.us/daycaremanual
By: Lori Imsdahl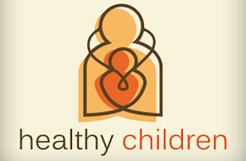 Learn more about infectious disease prevention on healthychildren.org