"In Hmong culture, a lot of people seek health care when they feel ill or feel pain," said Dr. Ncha Xiong, a physician at NorthPoint Health & Wellness, a Hennepin County clinic in Minneapolis. "But since hepatitis B is often a silent disease in its early stages, people feel there's no need to come and get checked for it."

Yang was fortunate to seek medical care when he did. Doctors developed a treatment plan which led to a liver transplant at the Mayo Clinic. Today, he's active in the community and sells produce with his wife at the Minneapolis Farmers Market.

This father of 10, grandfather of 25 and great-grandfather of three children also serves as the spiritual leader for his family. But when the topic turns to the body, he offers clear words of advice:

"Yog peb muaj mob no, thov kom peb cov Hmoob mus ntsib dov tawj," Yang states. English translation: "If we as Hmong people are sick, we should go see a doctor."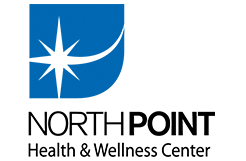 For free or low cost hepatitis B testing, contact NorthPoint Health & Wellness Center at 612-543-2500. Or, Hennepin County Public Health Clinic at 612-543-5555.