Since 2006 when COPE began, incoming calls and team visits have quadrupled and now average more than 1, 000 each month. Roughly a third relate to suicidal acts. COPE works closely with law enforcement and other emergency responders as the situation requires, and two-person COPE teams typically respond to calls.

What does it take to be a COPE team member? Compassion. Respect. Dedication. Advanced training and education. The group includes clinical psychologists, psychiatric nurses, social workers and more. The goal is always the same — to help people stay safely in their homes, jobs, schools and communities.

"We respond to a diverse range of cases in the community," Tamara notes. "But COPE isn't an entry level job. Most members of the team have a Master's level of education and additional licensure and credentials. The diversity and experience of our staff is an aspect that makes us effective in the work that we do."

Tamara and her colleagues emphasize that COPE does not replace 911. A person climbing over a bridge or balcony railing, for instance, is in immediate physical danger. The number to call is 911.

The focus for COPE is adults experiencing mental health emergencies. In addition to telephone assessment and face-to-face crisis response, COPE can arrange for continued support for up to 30 days and make referrals to residential care. It's available for adults 18 or older in Hennepin County. For mental health emergencies involving children, the number is 612-348-2233.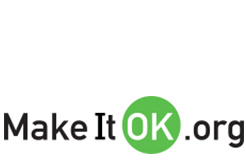 Mental illnesses are treatable health conditions very common in the world today. Read stories.